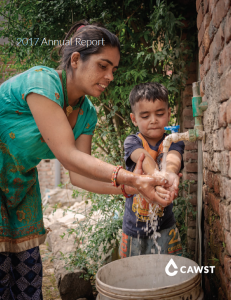 Since 2001, CAWST has been working towards strategic, sustainable, scalable change in water, sanitation and hygiene.
Here is our latest Annual Report: results, images, and stories that illustrate the profound impact of investing in people.
Thank you for your support!
We have achieved these results together, through the burgeoning global networks of CAWST and WET Centre clients, and thanks to the support of our donors, members, volunteers, partners, and collaborators.