CAWST has been working with Action Contre Faim (ACF) and The London School of Hygiene and Tropical Medicine (LSHTM) to improve handwashing practices in emergency settings. The objective is to equip emergency practitioners with the knowledge and tools to intervene rapidly and effectively on hygiene behaviour. We are currently developing learning tools and a software-based decision-making tool to aid in the design of rapid, evidence-based programs.

The idea
The idea is simple: develop a software-based decision support tool (also known as an "expert system") to help emergency practitioners develop hygiene programs that are more evidence-based. WASH managers and the field staff would use rapid formative research methods to gather data within a few days and use the tool in the web and desktop software to get ideas and assistance to build more impactful hygiene programs. Simple right?
The challenge being addressed is that most hygiene programs in emergencies are not designed with context in mind, are not evidence-based and don't take into account the behavioural determinants of the population. Therefore, they do not provide the behavioural change intended.
The team
Using over fifteen years of experience in designing education and training tools for WASH practitioners, CAWST has brought together a diverse team from its staff to transform the learnings from the research of LSHTM and ACF. The team includes:
Learning Advisors who have education and training experience for global WASH practitioners – from national field level staff to WASH Advisors
Instructional Designers who develop effective learning tools to make complex concepts accessible to practitioners
eLearning and media specialists who create interactive learning experiences in the digital world
Graphic designers who bring visual creativity and brand identity in the learning and communication space
Web and application developers who use an agile development approach to develop user-friendly web, mobile and desktop applications
The process
This process is highly iterative.  As the rapid formative research methods get refined through field testing in various emergency contexts and countries, the web/app development team are iteratively developing the software. The software includes a learning component and the decision support component. The decision support tool has a simulation mode (check it out here) and a live mode (still in development). The formative research methods, the learning and the decision support components will be tested over a  two year period with multiple "early" releases of the software for early adopters to try it out and provide feedback.
Getting it out there
Great ideas, research and products only have value if they are used. They only get used if people know about them. CAWST engaged its communication, marketing and design team to design the Wash'Em brand identity, the Wash'Em website, and an agile marketing and engagement plan. Our strategy includes the usual conference presentations, but we also will be using simulation and testing events, targeted Google Ads, Facebook and LinkedIn Ads as well as direct WASH sector influencer engagement. We are building a network of interested professionals and influencers in the WASH and behaviour change sectors. We will use early adopters to test the software as we iterate through its development.
---
Sneak peek and design details
1. The different use cases for the software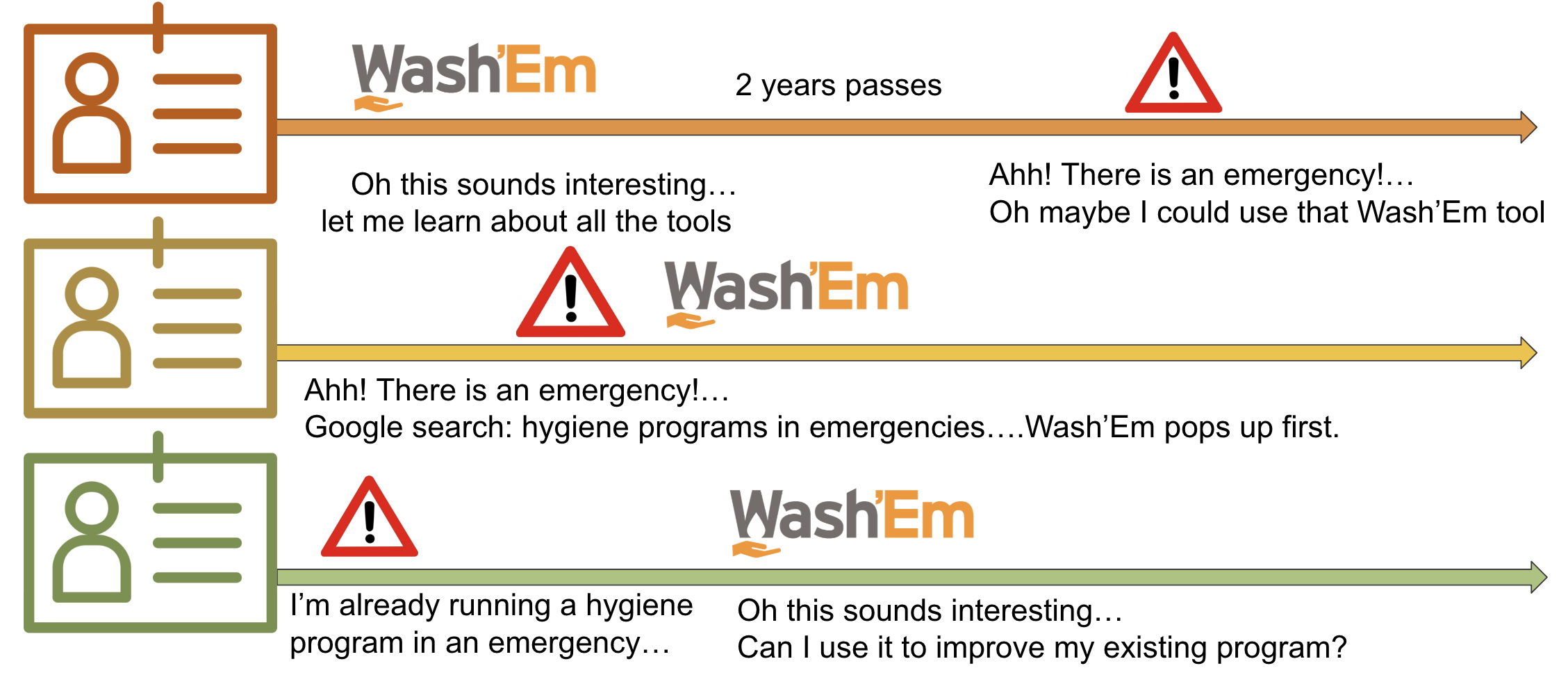 2. How the expert system engine should work.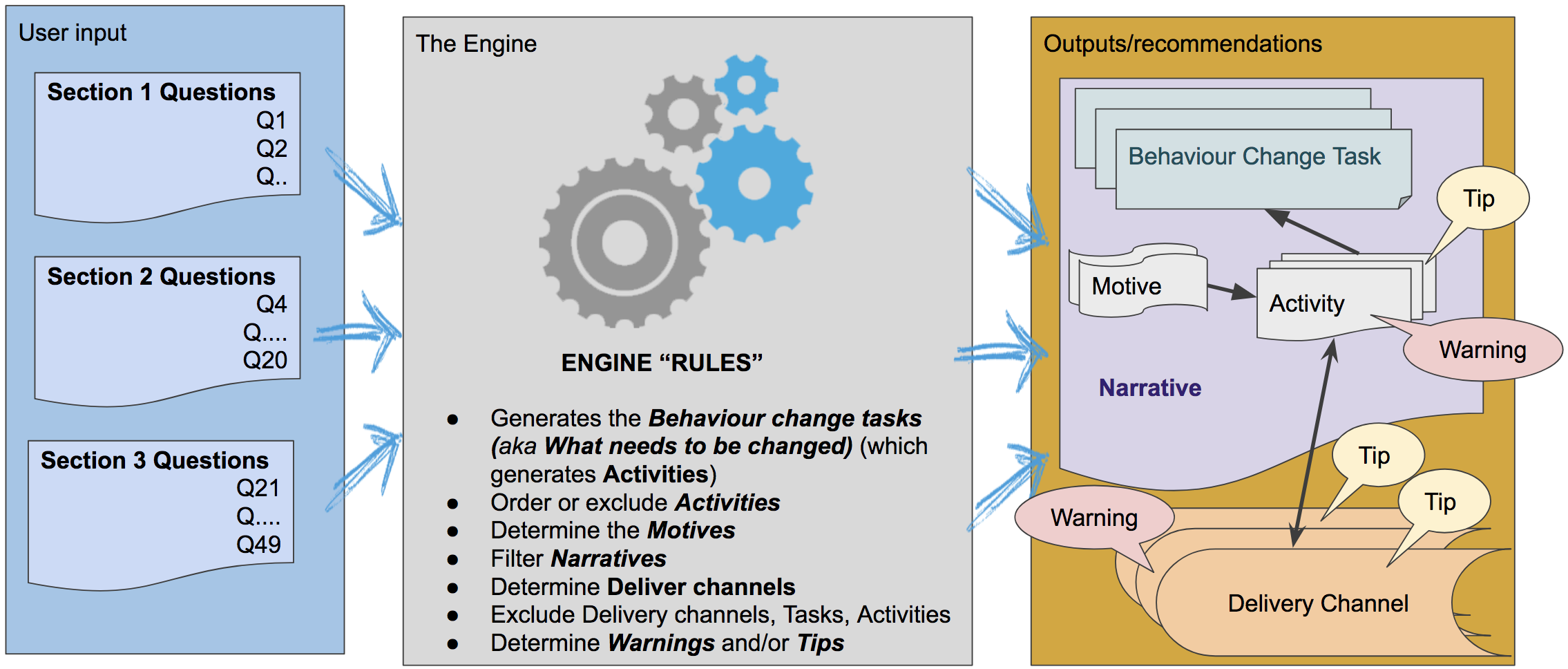 3. Early draft example of questions asked by the decision support tool.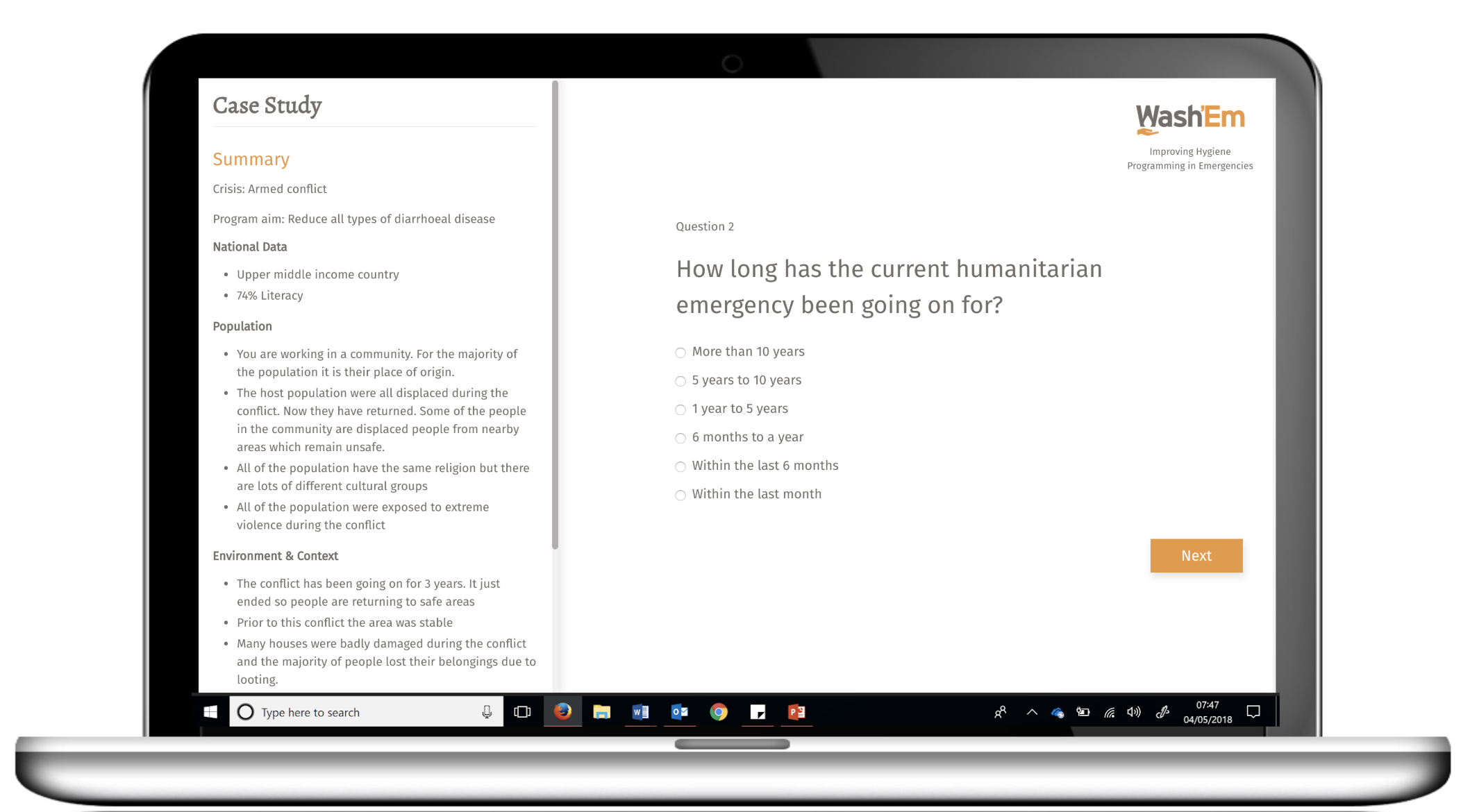 4. Early draft recommendations from the decision support tool.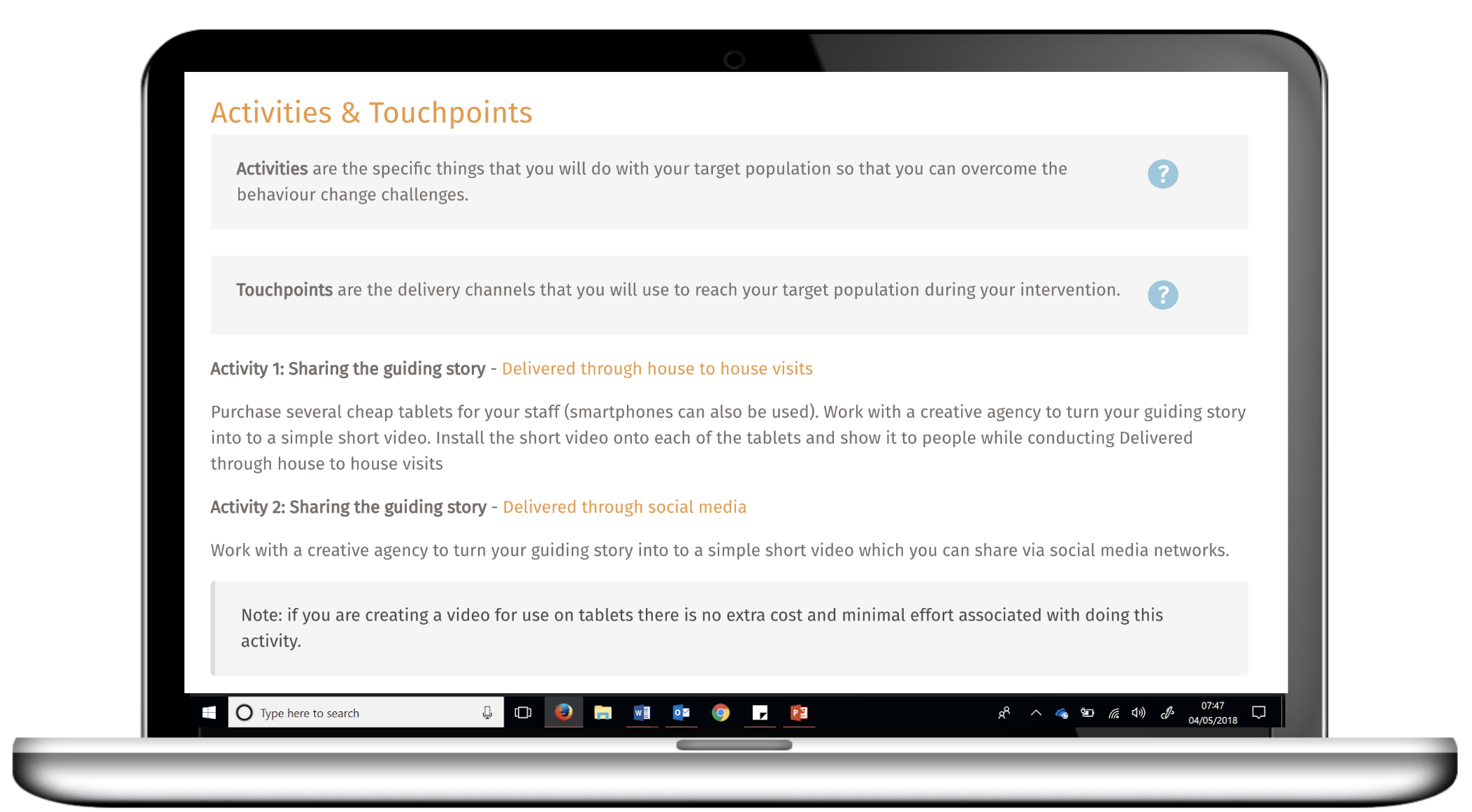 ---
About this project
"This project is made possible by the generous support of the American people through the United States Agency for International Development (USAID). The contents are the responsibility of Action Contre La Faim (ACF), The London School of Hygiene and Tropical Medicine (LSHTM), and CAWST (Centre for Affordable Water and Sanitation Technology) and do not necessarily reflect the views of USAID or the United States Government."